Greenlogy FRP products are available for a range of industries and applications.

We manufacture purpose-built products and solutions to combat the harsh environments and hazardous conditions in mining and manufacturing, meet the demand for flexible and aesthetic elements for architectural applications and to create safer environments for workers in water/wastewater facilities and food/beverage processing plants.
Docks & Decking
With slip resistant, low maintenance and maximum UV resistant features, Greenlogy offers a selection of ADA compliant gratings and other FRP products for docks, floats, piers, gangways and other decking .
Details
Water& Wastewater
Greenlogy products, designed to address safety and corrosion issues, are utilized in all phases of water and wastewater treatment to provide a long-term solution .
Architectural & Commercial
Whether a unique appearance, improved safety, or resistance to outdoor elements is required, Greenlogy FRP solutions include sunscreens, rooftop walkways, fountain drainage, decorative railings and more .
Oil & Gas
Product features such as corrosion and slip resistance, flame retardancy, impact absorbency and low maintenance make Greenlogy products ideal for use throughout offshore rigs and onshore facilities .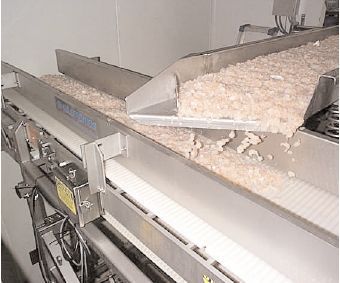 Food & Beverage
Low maintenance plus ergonomic, slip and corrosion resistant features make Greenlogy products a safe, cost effective solution for use in packaging plants, bottling and mixing lines, conveyor areas and loading docks
Recreational
Due to product features including minimal maintenance, corrosion and slip resistance, and a long service life, Greenlogy is used for various applications in zoos, aquariums, water parks and amusement parks 。
Transportation
Lightweight, easy to install, corrosion and slip resistant FRP products for maintenance walkways, stairways, accessways and trench covers for commuter and industrial railways, bridges, and other mass transit applications .
Utilities & Power
Electromagnetically transparent, non-conductive, and corrosion resistant Greenlogy FRP products are the optimal solution for trench covers, walkways, substation enclosures and equipment fencing .
Telecommunications
RF transparent, lightweight features and non-conductive properties of Greenlogy FRP products make them ideal for virtually all telecom projects, including antenna concealment and equipment platforms .
Chemical
Greenlogy FRP products, designed to provide maximum corrosion resistance and safety, are used throughout facilities from mixing tank walkways to loading platforms; for accessways, manholes and trench covers .
General Manufacturing
Greenlogy FRP products create work platforms and station stand solutions along assembly lines; plus flooring and walkways around mills and lathes, and in production, maintenance, and packaging areas .
Metals & Mining
Able to withstand highly corrosive conditions associated with process and finishing metals, Greenlogy products are used in recovery operations, processing and plating areas for walkways, stairways, platforms and more .
Pulp & Paper
Greenlogy products are used throughout facilities including pulping and bleaching areas, stock preparation, paper machines, chemical recovery, finishing and converting .
Pharmaceutical
Ergonomic features as well as corrosion and slip resistance, flame retardancy and low maintenance make Greenlogy FRP the right solution for use in packaging, storage, R&D, manufacturing and clean room applications .
Technology
Non-magnetic and nonconductive properties make Greenlogy FRP products ideal for use in the high-tech manufacturing industry .